Life Style
How To Find The Right Christmas Tree For Any Space – MyDeal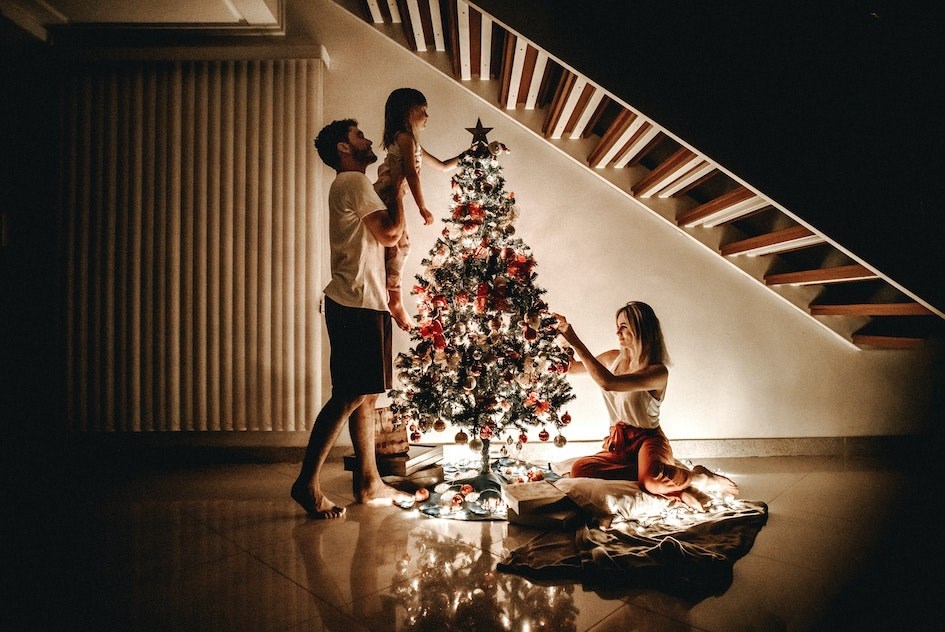 A Christmas tree plays an important role in the festive season. It's the place where you gather to decorate, open gifts on Christmas morning and celebrate with your friends and family. But to enjoy a beautiful Christmas tree, you first need the right one.
Whether you're looking for a tree for a family space or an office, your chosen option should suit your style and last for years to come. Our guide will help you work out what to consider before you buy a new Christmas tree, including size, type, height, and available space. Keep reading to find the best Christmas tree for you.
A Brief History on Christmas Trees
Evergreen trees have been used to celebrate festivals for centuries. The history of the humble Christmas tree dates back to the 16th century in Germany. They would cut down real Christmas trees and decorate them in their homes with food of all things, including gingerbread, apples, and nuts. This tradition quickly took the world by storm and became popular in every household.
Why Buy Artificial Christmas Trees
A common Christmas debate is whether to buy a real or fake tree. Of course, real Christmas trees look absolutely stunning and authentic, as well as smell amazing. However, they're more work, create more mess and can be potentially bad for pets. In contrast, fake trees are low maintenance, affordable and last ten times longer than real trees. Buying an artificial Christmas tree is a fantastic choice if you have a busy life, pets or just want your tree to last for years!
Location For Your New Tree
When looking for a new Christmas tree, you should start by working out where it will be placed. Christmas trees come in various sizes, shapes, and heights, so choosing a spot will help you work out these finer details. You should consider looking for an area with easy access and lots of space for gifts.
Measure Your Space
Once you've found the perfect spot, it's time to get your measuring tape out and take down the dimensions of the space. You should measure the diameter and length of the area as well as your ceiling height.
Tip: The top of any tree should sit at least 15cm below your ceiling and should be at least 5inches from any wall for proper styling.
Christmas Tree Size
With the measurements out of the way, you can now start looking at potential tree sizes. You want a tree that will fit within your available space and with your dimensions. The good news is Christmas trees come in various sizes, from tabletop to over 10 feet, to suit all areas.
1. 4 Foot Christmas Trees
If you have no free space for a big tree in your home, then a tabletop Christmas tree might be the best option for you. They're ideal for kids' rooms or as decorative pieces around your house.
2. 5-6 Foot Christmas Trees
Slightly smaller than regular Christmas trees, five to six-inch options are ideal for small, tight, or low ceiling environments like apartments.
3. 7 Foot Christmas Trees
Seven-foot Christmas trees are the standard height; they're also the most versatile option. Although seven-foot trees require a decent amount of free space, they're stunning to look at and have plenty of room for decorations and presents.
4. 8 Foot and Above Christmas Trees
Christmas trees can come in heights above 20 feet! Any tree with a height greater than seven feet will require a lot of free space however they're perfect for high-ceiling homes and workspaces.

Your Budget
Before you get too deep into the wide range of Christmas tree options, you should first consider your budget. Christmas trees vary in price depending on size, materials, height and where you buy them from. So, by determining your budget, you can eliminate some of the wide range of options. You can pick up a Christmas tree for as little as $30, but premium options can cost upwards of $1,000. The best time to buy a new Christmas tree is when the sales are on. During the Black Friday or Cyber Monday sales, you can score an epic deal on a quality tree before Christmas; however boxing day, and mid-year clearances are also a great time to pick up an epic tree for less.
Different Christmas Tree Shapes
Christmas trees come in various shapes, including:
Classic Christmas Tree
The most popular form for Christmas trees is the classic bell shape with a wide bottom and pointed top. It is a full tree that closely resembles a real Christmas tree.
However, its wide bottom does mean it will take up some quality space, so bear that in mind before purchasing.
Slim/Pencil Christmas Trees
If you're tight on space but still want to make a statement with your tree this year, the slim Christmas tree is the choice for you!
The pencil Christmas tree features a slim body and base, which is ideal for tight spaces such as apartments or small entertainment areas. It is more affordable than the classic tree and frees up valuable floor space.
Flat-back Christmas Trees
If your living room is too cramped for a traditional-shaped Christmas tree, but you still want a full looking option, then a flat-back tree is the perfect solution!
From the front, flat-back Christmas trees have the look of a classic tree; however, they have no back to limit the amount of space they take up.
Different Christmas Tree Foliage & Needle Materials
All trees have a different foliage look to set them apart, and artificial Christmas trees are no different.
Artificial trees don't have to look fake. In fact, most of them can look as beautiful as a real tree; you just have to be sure you buy the right material type.
Artificial Christmas trees are commonly made with two types of plastic, polyethylene (PE) and polyvinyl chloride (PVC). Both are long-lasting; however, each offers a different look:
PE Needles and Foliage
For the most realistic looking Christmas tree, you should look for one that's made with PE plastic rather than PVC. This is a more luxurious looking plastic that closely resembles a real tree. Although PE trees are more expensive than PVC made Christmas trees, they're absolutely stunning to look at.
PVC Needles and Foliage
If you're looking for an affordable Christmas tree, PVC made trees are the choice for you. These trees are the standard option that comes in a massive variety of colours to choose from. Although they don't look as realistic as PE models, these Christmas trees are luscious and the most popular option.
PVC & PE Needles and Foliage
If you're on a budget but still want a realistic tree, then one made with both plastics might be the best option for you. These trees use PVC plastic to make it look fuller and PE plastic in the high-profile areas to make it look more realistic.
Christmas Tree Colours
Once you've decided on a type of Christmas tree, it's time to choose a colour. Artificial Christmas trees come in more than just evergreen. They are also available in snowy white, black, gold, silver, red and blue.
Classic Green Christmas Trees
If you want to create a traditional Christmas look in your home, green Christmas trees are the way to go. They come in the most extensive range of shades and are the most widely available option.
White Christmas Trees
Make your Christmas tree pop this year with a white Christmas tree. If you want a more modern-looking tree that will brighten your home, then white is the way to go!
Snow-Covered Christmas Trees
Create a winter wonderland in your own home with a snow-covered Christmas tree. These trees are absolutely stunning to look at and never go out of style – so you can enjoy them for years to come!
Colourful Christmas Trees
If you are looking for a unique way to make a statement this festive season, why not buy a silver, gold, red or blue Christmas tree? Coloured trees are the perfect way to glam up your space and make your decoration stand out. They're also very affordable too.

Finding The Right Lights for Your Christmas Tree
Lights can help bring your Christmas tree to life – they add depth, dimension, and that wow factor. That's why there's so many to choose from! Whether you want your Christmas tree with built-in lights or without, it's essential to consider the type of lights available before you buy.
Warm White Christmas Lights
Make it look like your Christmas tree is filled with candles with warm-white lights.
Multi-Coloured Christmas Lights
Add lots of colour to your Christmas tree with multi-coloured fairy lights.
LED Christmas Lights
Save energy and money this year with power-saving LED fairy lights!
Cool White Christmas Lights
Want to really brighten your Christmas tree? Then you'll need cool white Christmas lights.
FAQs
Where to Buy Christmas Trees and Accessories?
If you want to get quality Christmas trees and accessories for less than MyDeal is the place to shop! We have an extensive range of Christmas Trees and decorations available at affordable prices you'll absolutely love!
When Should You Put up Your Christmas Tree?
There are no specific rules around when you should put up your Christmas tree. Some people love Christmas so much they want their trees up way before December has even sprung. Others are so busy, they can't get around to it until the week before Christmas. But traditionally, Christmas trees should be put up at the start of the advent season. Fourth Sunday before Christmas, aka the first week of December.